Draycott Classes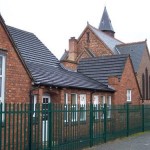 The following classes are offered at our Draycott branch, which is located at:
Draycott Scout Hut
New Street
Draycott
Derby
DE72 3NP
Butterfly & Dragonfly Ballet and Tap
Suitable for children aged 3 – 5 years of age.
Our Butterfly and Dragonfly Ballet and Tap Class (for boys and girls) are aimed at children aged 4 to 6 years of age. Each week children begin to learn the basics of ballet and tap dance as well as continuing to develop posture and coordination of motor skills. The school follow the International Dance Teachers Association (IDTA) syllabus where children have the opportunity to work towards examinations and rosettes (it is however not compulsory and children are more than welcome to just participate and move up to the next level without assessments taking place). Alongside leaning the IDTA syllabus children will also participate in other ballet and tap class exercises and activities designed by the Teacher to help build imagination, creativity and social skills.
Grade Two Ballet
This class is for pupils who have completed the Grade One Ballet Examination. Pupils work towards the Bronze Ballet Medal before progressing to take the Grade Two Examination. The class structure at this level is preparing the dancer to recite un-seen Enchantment work which is part of the Grade Two Examination. This is taught through theoretical and practical tasks where pupils will build their knowledge of vocabulary and terminology of Classical Ballet language. In addition to this the class also includes body conditioning, flexibility and strengthening exercises as well as Progressive Ballet Technique and pre-Pointe work preparation.
Grade One Tap
This class is for pupils who have completed Preparatory and Primary Tap Examinations. Pupils will continue to develop their Technique and love of Tap Dancing by studying the Grade One Preliminary Medal and Graded Examination syllabus. This is through a series of different exercises and amalgamations set by the Examination board.