About Us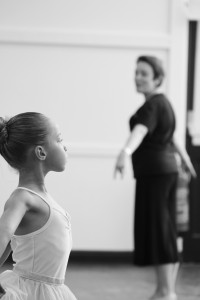 Strategy
Dynamicmotif Dance and Performing Arts Academy offer an all inclusive learning experience in key creative/performance arts subjects. We pride ourselves in providing an outstanding teaching and learning experience where all pupils are nurtured to achieve and develop skills in a fun, safe environment.
Aim
To provide dance and performing arts classes to pupils in a fun and safe learning environment.
Mission
To nurture a passion for exploring creative and performing arts skills.
Awards
The academy is affiliated with the International Dance Teachers Association in which Miss Jackie is an Associate Member, British Ballet Organisation (BBO Dance) and is a recognised school by the Council for Dance, Drama and Musical Theatre. The school offers examinations and medal awards/rosette assessments in Classical Ballet, Modern Contemporary and Tap Dance through the IDTA. Our pupils also have the opportunity to work towards and achieve Trinity College of London Drama and Communication examinations.
Our Story
Dynamicmotif was founded in 2014  to provide the opportunity to children aged 3-18 years to enjoy classes and workshops in Dance and Performing Arts. We have six branches located around Erewash and Derbyshire with the aim to provide Dance and Performing Arts educational classes to people who live in and around Risley, Sandiacre, Stapleford, Borrowash, Draycott, Breaston, Ockbrook, Spondon, Shardlow, West Hallam and Ilkeston areas of Derby and Nottingham. Classes are taught by Mrs Jackie Nicholas who has worked as an Early Years Teacher and Further Education Lecturer in Dance. Trained in Ballet, Contemporary and Performing Arts Jackie holds a high class Bachelor Performing Arts Degree in Dance after training at the prestigious Northern School of Contemporary Dance Higher Education College (affiliated with the University of Leeds). Miss Jackie also holds a PGCE with QTLS and Associate Teaching qualification with the IDTA.
Jackie and her qualified and experienced team are passionate about providing a high class learning and nurturing experience for pupils to express their creativity in a fun and safe learning environment. Over  the last five years the academy has grown to over 220 pupils. Every year we hold an annual Showcase for all pupils to participate in held at a local Theatre as well as a Recital and two Examination sessions in Dance and Drama. Over the last five years we have achieved outstanding Examination results in both Dance and Drama, achieving 100% pass rate with all grades awarded at either Merit or Distinction standard.
For more information on availability of classes and waiting lists please contact us on the link above.
Staff
Jackie Nicholas BPA (NSCD), PGCE (QTLS), IDTA A, AIDTA, BBO R.T
Miss Jackie first began dancing at the age of 13 and studied at the Gieralt School of Dancing in Bramcote, Nottingham. There Miss Jackie was taught Classical Ballet and by the time Jackie was 15 she was shadowing her teacher and helping out at the school all day on a Saturday. After successfully studying her GCSE's at School Miss Jackie attended college and achieved a level 3 Diploma in Performing Arts enabling her to study a degree at the prestigious Northern School of Contemporary Dance in Leeds. It was during Miss Jackie's second year where she began teaching modern and contemporary dance classes as part of the Saturday school ran by the University that Miss Jackie first became interested in pursuing a teaching career. After graduating in 2000 Miss Jackie began working as a freelance artist and dance teacher in and around the East Midlands performing and working for Dance4 of Nottingham and Derby Dance Centre (now known as DeDa). Jackie also took up more teaching work and qualified as a fitness instructor at the same time as gaining her PGCE. Miss Jackie has worked with a range of children and adults from running Dance Breakfast clubs at Primary Schools to teaching and coordinating GCSE and A Level Dance and BTEC Performing Art courses at various FE Colleges and Secondary Schools around the county. In 2017 Miss Jackie joined The Primary Steps programme, which is part of the Training and Access department at The Royal Ballet School, one day a week teaching on the Primary Steps Programme in Mansfield. Opening Dynamicmotif Dance and Performing Arts Academy fulfils a life long ambition that Miss Jackie has had since first discovering the arts.
Rachel Anne Rayham MA (Musical Theatre)
Rachel Anne Rayham has been passionate about theatre and performing from a young age. She regularly took part in local dance shows and school productions before attending University and The Guildford School of Acting to study a Masters Degree in Musical Theatre. Rachel has performed in shows such as The Sound of Music and Grey Gardens the Musical along side Jenna Russell and Shelia Hancock. Most recently she was in a musical adaptation of Moby Dick playing Ishmael. We therefore feel incredibly lucky to have Rachel provide musical theatre singing lessons to all of our pupils as well as the Musical Theatre class. Lessons take place at our Borrowash branch where private singing lessons are available to book upon request.
Rebecca Ringer DIP. Professional Dance, BA(HONS) Dance Theatre, PGCE (Dance)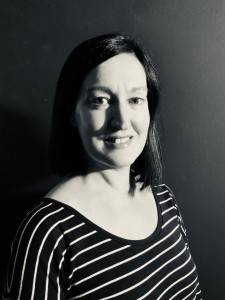 Becca trained in professional dance at The Laban Centre for Movement and Dance in London (now The Trinity Laban Conservatoire) where she also gained a degree in Dance Theatre, and then followed this with a post graduate teaching qualification in Dance in Education. She went on to become Dance Lecturer within Performing Arts at the FE college where Miss Jackie went as a performing arts diploma student, and had the privilege of teaching contemporary dance and choreography to Jackie. After 7 years at the college, Becca joined Dance4 in Nottingham and Wise Moves Dance Company where she taught Dance to all age groups from Nursery through to GCSE, A Level and adults. She also led Dance Clubs in various primary and secondary schools, as well as spending a term as choreographer for the Nottingham Playhouse Theatre in Education company. Becca also spent a year touring the country with a professional company and performed at the Saltzburg International Music Festival. Most recently she has been teaching Contemporary Dance in primary schools and doing some choreography for The Grand Central Chorus. She has 25 years of Dance teaching experience. It is an honour for Becca to be asked to come and teach for Jackie and to work with her in this very special Dance and Performing Arts Academy.
Kym Land AIDTA & AISTD Qualified Teacher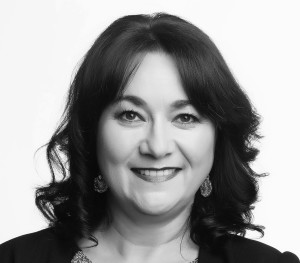 Kym started dancing at the age of 5 years at the Wenn Stage School in Seven Kings and turned her love of dance into teaching deciding to qualify as a teacher with ISTD. Kym teaches at various schools in Herts and Bedfordshire teaching ISTD Tap an Modern. Kym continues to progress her own professional development by attending many ISTD courses and various workshops. Kym also assists in the nationwide dance conventions and intensive courses organised by "Can You Dance?". Kym was also one of the first 40 pioneer Fitsteps instructors to be trained by Natalie Lowe and Ian Waite from Strictly Come Dancing and continue to be trained by Natalie and Ian as well as the training team of Fitsteps. Kym has also been fortunate enough to horeograph shows for VAMPS of St Neots enabling her to use her creative skills and compliment the singing and acting of the amazing cast that each show has. Miss Kym has spent the summer updating her CPD by leaning the IDTA Tap syllabus and looks forward to teaching at Dynamicmotif Dance & Performing Arts Academy.
Miss Fesa Mabrouk IDTA Iv4 Teacher
Miss Fesa Mabrouk is originally from Nottingham and started dancing at the age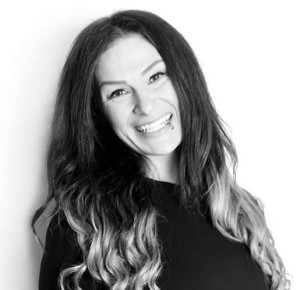 of four following in her older sister's footsteps. Starting out at Peggy Paynes school of dance competing in freestyle and working her way up over the years to then take her Ballroom and Latin Examinations. Miss Fesa competed at a high standard reaching the under 21 national championships in Freestyle, Disco, Street Dance, Jazz, Rock n Roll and Ballroom. At 16 she went on to Alison Haynes Dance Academy in Mansfield for several years before studying and completing her IDTA level 4 diploma in Dance Teaching. As well her dance exams Miss Fesa has taken her ETM exams and is a level 3 trained PT and gym instructor. Teaching GCSE dance and fitness syllabus at Hadden Park high school along with Rushcliffe school. Miss Fesa also teaches Cheer leading, Gymnastics and Freestyle Acro, who does display choreography at Kingston Vale gymnastics team who compete at a very high standard internationally. Miss Fesa is always energetic and smiley and loves bringing out the best in other people through Dance! Miss Fesa teaches our Street, Cheer and Acro class at our West Hallam Branch.
Beth Groves BA Hons Performing Arts Dance
Beth began her training at the age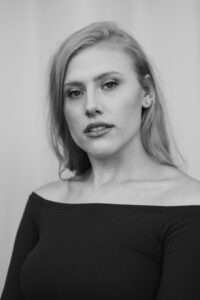 of 4 in Classical Ballet at Dancetek, she soon developed a love and passion for Dancing and within a year began learning other styles including Tap and Modern Jazz. As Beth grew older she began exploring other forms of Dance including Contemporary, Commercial, Street and Cheer Dance. "My Contemporary training was with Dynamicmotif's Miss Jackie when I was 13 years old. I gained all of my foundation knowledge on Contemporary through her". Through cheerleading Beth has participated in many British Cheerleading Association (BCA) competitions around the UK with two different squads. Then at 16 years of age Beth attended Burton South Derbyshire College to complete her BTEC Extended Diploma in Dance. This then enabled Beth to audition for the top theatre school Stella Mann College of Performing Arts and was awarded one of the 40 places on their three year vocational Dance degree programme. During the three years Beth gained valuable work experience opportunities working as a professional dancer and performing at MOVE IT Dance Convention at the Excel Arena in London. Beth has also taught professional Dance workshops at various local dance schools around Derby and at Burton College. Since graduating in 2019 Beth has joined Dynamicmotif as an apprentice Dance Teacher where by Beth has been shadowing Miss Jackie whilst gaining valuable teaching practice. Just before lockdown in March 2020 Beth was all set to start work in Denmark in her first official professional contract as a Dancer. Beth will be continuing her practice and working as one of our cover Teachers until it is safe for her to travel to undertake her contract. We are therefore very excited that Beth will be working with our Senior Dynamicmotif Dance Company members before embarking on her contract.