Spondon Classes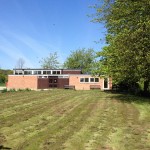 The following classes are offered at our Spondon branch, which is located at:
Spondon Village Hall
Sitwell Street,
Spondon
Derby
DE21 7FG
Butterfly & Dragonfly Ballet
Suitable for children aged 3-5 years of age.
Our Butterfly and Dragon Fly Ballet Classes (for boys and girls) are aimed at children aged 3 to 5 years of age. Each week children begin to learn the basics of ballet as well as continuing to develop posture and coordination of motor skills. The school follow the International Dance Teachers Association (IDTA) syllabus where children have the opportunity to work towards examinations and medals (it is however not compulsory and children are more than welcome to just participate and move up to the next level without assessments taking place). Alongside learning the IDTA syllabus children will also participate in other ballet class exercises and activities designed by the Teachers to help build imagination, creativity and social skills.
Contemporary Ballet
Suitable for children aged 6-11 years of age.
This is a none Examination based class which focuses on learning two specific styles of Dance which is fused together to form its own genre. "Contemporary Ballet" focuses on developing pupils performance skills whilst enhancing their Classical Ballet training and teaching pupils Contemporary Dance techniques. It is recommended that children attend an additional Ballet class in addition to attending this class in order to get the most out of it.